By popular request, you can now now upload your company logo to Breezeworks — we'll show it on your invoices and receipts.
Adding your logo is easy. Just follow these steps:
Make sure you've downloaded the latest Breezeworks update (version 2.1.0 in the iOS App Store).
Open the app and tap the Breezeworks logo in the upper left corner to display Settings.
Tap Payments > Payment settings > Invoice logo
You can now tap to take a photo of your logo, or load it from your iPhone or iPad's photo library.
Tap Show me how for additional instructions on how to get your logo into your photo library.
Once your logo is uploaded, it will appear in the upper left of all invoices and receipts you send through Breezeworks.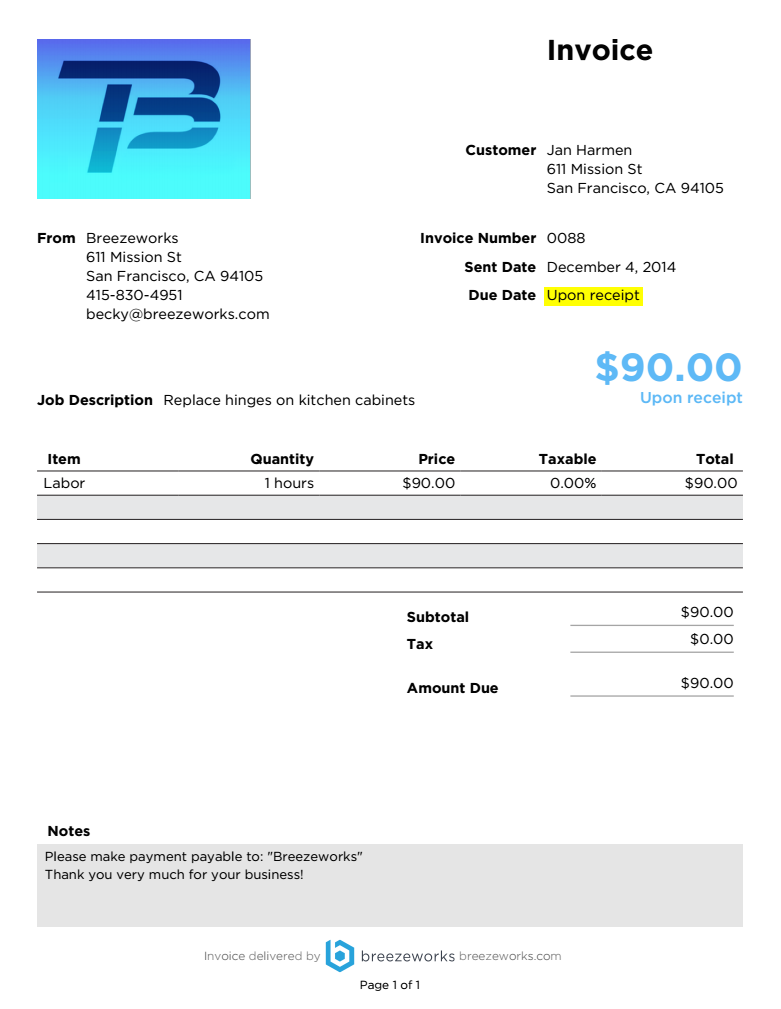 Thanks for providing thoughtful feedback and helping us to make Breezeworks great!