We're made some big changes to the Breezeworks app: we've incorporated your terrific feedback into a ground-up remodel.
Don't worry, all the Breezeworks features you rely on to streamline your workday are still there. In fact, we've also added some great new ones — like the ability to manage your entire team from within the app.
The redesigned version of Breezeworks is now available in the Apple App Store.
We hope the changes we've made enhance your Breezeworks experience.
Here is what's new:
Icons


We've updated the icons in the tabs at the bottom of the screen. While their appearance has changed, they still work the same way they always have. Tap an icon to view your schedule, notes, customers or payment status. Use the  [ + ] button to add new items.
Schedule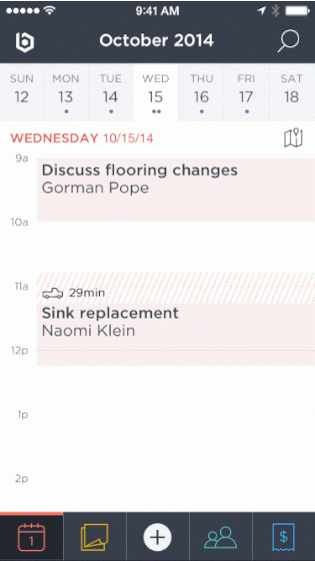 Changing from week to month view is easy: just pull downwards on the week until the month calendar is visible, and then let go. Do the reverse to go back.The totally reorganized schedule view allows you to view your appointments by day, week or month. Swipe left or right on a day to change the date; swiping the week or month view skips a week or month at a time.
Teams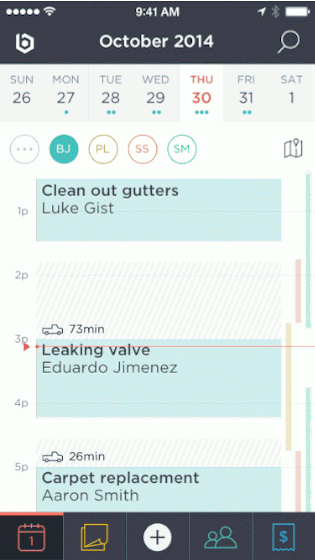 By popular request, you can now manage your entire team from within the Breezeworks app. (Note that for now all team members must be using Apple iPhones or iPads; Android support is coming soon.) You can assign jobs to team members, and view shared notes, customers, and payment history information.
To add a member to your team, tap the Settings button in the upper left corner. Then choose Team > Add employees.
Payments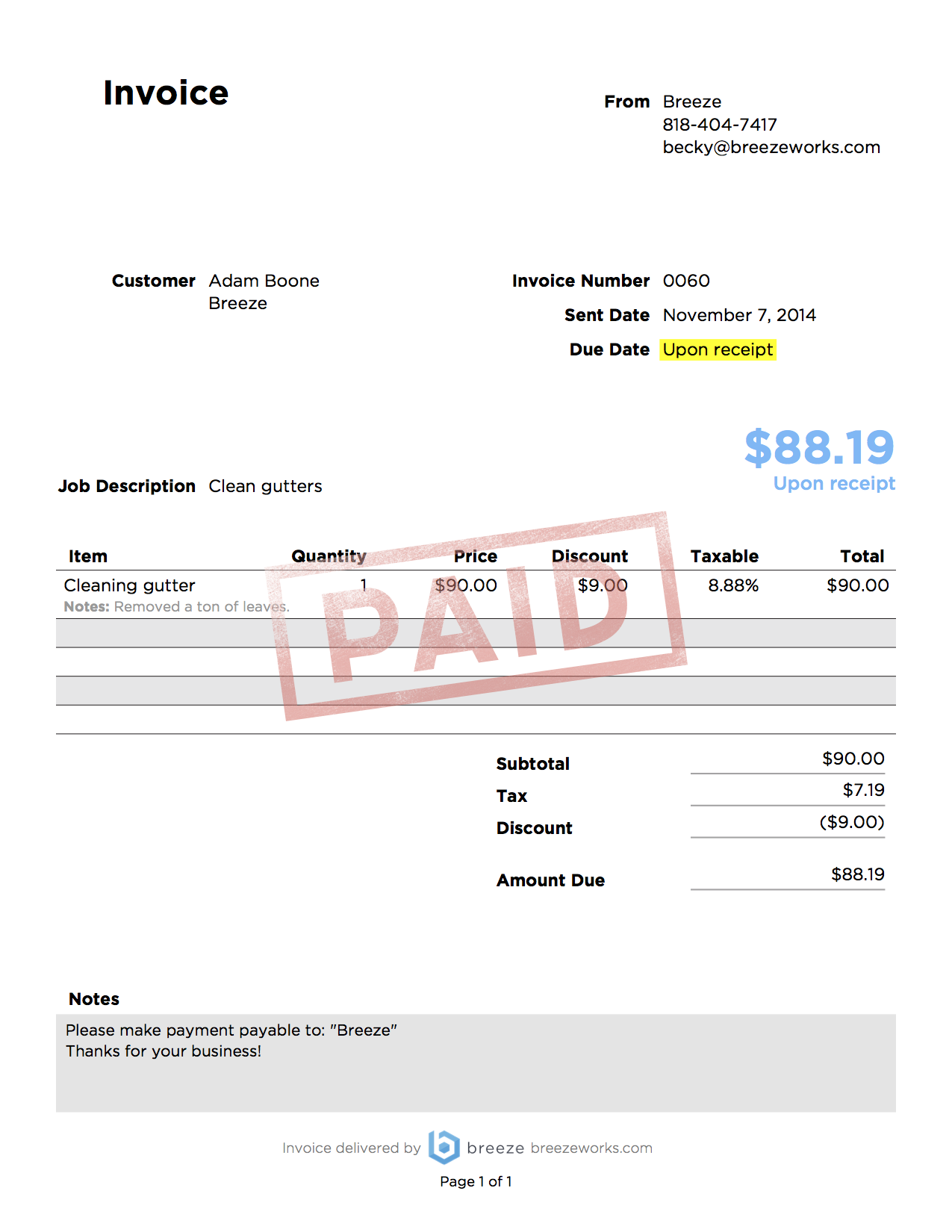 Finally, we've improved receipts for completed payments. Receipt emails now include a PDF attachment with all payment details, clearly marked "Paid."
We hope these changes enhance your Breezeworks experience. If you have any question or feedback for us as you explore the redesign,  you can reach out by email [email protected] or by phone at (844) 273-3939.