At Breezeworks, we're on a mission to help small business owners spend less time on paperwork and more time in front of customers getting estimates out and invoices paid.
We've seen first-hand how big of an impact adding a few more appointments each week on a business over the course of a year. Whether a solopreneur or managing a team of five, increasing operating efficiencies are what separates the good from the great.
Success is the sum of small efforts, repeated day in and day out. – Robert Collier
We're taking this opportunity to highlight exciting features that support our mission of helping small business owners manage their team's and customers as they grow.
Recurring Appointments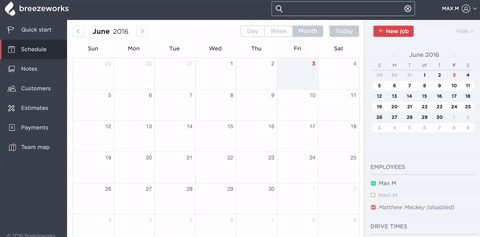 Recurring appointments in action on the Breezeworks WebApp.
Set It And Forget It
Breezeworks users can now schedule recurring appointments in advance, putting repeat business on autopilot and. Recurring appointments also:
Eliminates having to follow up months after the last visit.
Cuts down back and forth coordinating with flakey customers.
Turns first-time visits into lifelong customers, automatically.
We did this to help owners manage their teams and customers. Owners can now easily grow their book of business into an asset of returning business. This enables techs to serve a larger volume of customers each week, putting more cash in their pocket.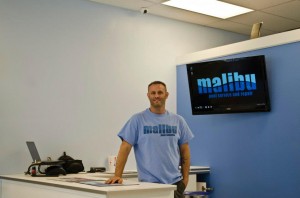 Founded by an experienced pool professional and U.S. Army veteran Kevin Swafford, Malibu Pool Service is a full-service, fully insured pool maintenance company located in Gilbert, Arizona.
"I am a pool repair guy and have tried MANY programs from app based to PC/Mac programs to online and was always very unhappy with what was out there. A lot of these programs are so generic and there was never a way to make it work for a specific business except for Breezeworks!I won't use any other app as long as I am in business. If you are thinking about trying the app out DO IT, you won't regret it, oh and they also have a desktop version so when you're not in the field you can do what needs to be done from home or the office." Read the rest of Kevin's review on Capterra.
Join thousands of customers like Kevin who are growing their business with Breezeworks. Click here or on the image below to get started with a free trial.