As a plumbing contractor, you've probably dropped thousands of dollars on the tools you need to do your job. However, in addition to investing in a good drain auger or threading machine, there are a few other tools you'll need to run your business.
Thankfully, the internet is filled with affordable resources to help you in every aspect of your business. Here's some of our favorite online tools for plumbing contractors, plus a few apps that will make your work much, much easier.
iPhone, Android & Web (Free)
The 2,500 page Plumbing Systems Design Tables published by the American Society of Plumbing Engineers is basically a plumber's bible, and FINALLY someone has made the dang thing portable. The app features everything from equations and pipe sizing data to plumbing codes and standards used throughout the U.S., including the International Plumbing Code (IPC), Uniform Plumbing Code (UPC), and National Standard Plumbing Code.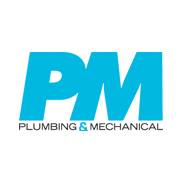 As a highly-regarded resource for plumbing and mechanical contractors, Plumbing & Mechanical should be at the top of everyone's reading list. In supplement to their print magazine, PM's website features twelve columnists, each specializing in a different aspect of the industry. The site also shares product reviews, tool tips, information on various market sectors, and a host of other resources.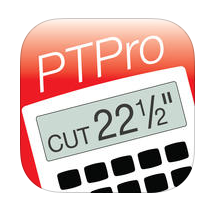 Ever find yourself wishing you would've paid better attention in high school math? Yeah, us too. Thankfully, Calculated Industries turned their Pipe Trades Pro calculator into a must-have app. The calculator can provide instant answers for all your pipe layout and design problems, including complex rolling offsets, parallel pipe cutbacks, weight/volume conversions, flow rates, pressures, areas and more. At $24.99, this app may not seem cheap, but it's a whopping $55 cheaper than the physical Pipe Trades Pro calculator.

Reddit's Plumbing forum is one of the most active plumbing boards on the internet. Its community of over 5,400 members are incredibly welcoming, offering up help and advice on a wide range of professional plumbing-related topics. You can't help but love a forum that welcomes its members to ask "dumb" questions.

Created in 1994, thePlumber.com may very well be one of the oldest plumbing-related sites on the internet. The website features plumbing resources, a comprehensive plumbing handbook, a frequently-updated list of product recalls, and even hosts additional archives dating back to 1987. The site even features a special section dedicated to the history of plumbing. You know… just in case you've ever wondered what bathrooms were like in Babylonia.
Given that the Plumbing-Heating-Cooling Contractors Association is an organization dedicated to educating and advocating for the plumbing industry, it's no surprise that their website offers an extensive amount of educational resources. The site's Knowledge Center features advice on everything related to running a plumbing business, including management tips and information on HR policies. Aspiring plumbers can browse career resources and apprenticeship opportunities. While much of the content is free, PHCC members have access to additional resources.

Many times, finding contact info for manufacturers can be a massive pain in the rear – especially since some manufacturers still haven't figured out that it's 2016 and websites are pretty darn essential. Thankfully, the folks at Plumbing.net have done all of the research for us (someone buy these guys a beer!). The site features contact information for almost every manufacturer of plumbing-related products ranging from general plumbing and HVAC products to kitchen, bath and specialty items.
Published by the National Kitchen & Bath Association, this app features 31 fully searchable guidelines for kitchens and 27 guidelines for bathrooms paired with full-color illustrations showing planning recommendations and code references and requirements. This app will make anyone who's put off purchasing one of NKBA's print books due to the price very, very happy. 

With over 16k members, the Plumbing Contractors Group is one of the most active plumbing-related groups on LinkedIn. Members exchange business ideas, share information regarding the plumbing industry, and offer each other advice.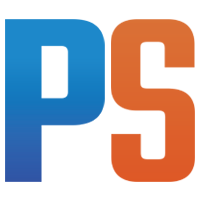 At 21+ years old, PlumbingSupply.com is one of the internet's oldest plumbing supply sites. While they're probably better known for selling plumbing parts and supplies, the website is actually a pretty terrific educational resource for both DIY and professional plumbers.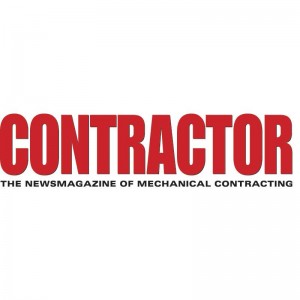 Founded in 1954, Contractor Magazine is one of the oldest resources for plumbing contractors. The website shares industry-related news, updates on codes, new technology and other major developments. The publishers also run a LinkedIn group for plumbing and HVACR contractors.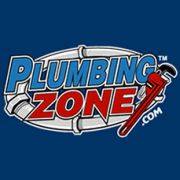 Unlike many other plumbing-related internet forums, Plumbing Zone is for professional plumbers only and is free of DIY-ers looking for advice, meaning that you won't have to filter through dozens of "My daughter flushed a Barbie doll down the toilet – what do I do?!" posts while browsing. The forum is pretty active with members trading advice on running a business, offering guidance on particularly tricky jobs, as well as some general chatter. 

QuickBooks makes online accounting dead-simple… yes, even for those of us that are allergic to numbers. The site organizes everything in one place keeping track of money coming in and money going out. More importantly, it keeps finances in order all year, keeping a pulse on business growth – and it syncs with Breezeworks.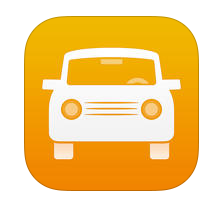 iPhone ($9.99)
Tracking mileage can be a huge pain in the rear, but the MileageLog+ app makes it dead-simple to track mileage for reimbursement or tax purposes. The app is designed for IRS compliance and allows you to add notes such as the customer name, purpose of the trip, and all of those pesky details your boss (and the taxman) care about. Best of all, the app generates Excel-compatible email reports.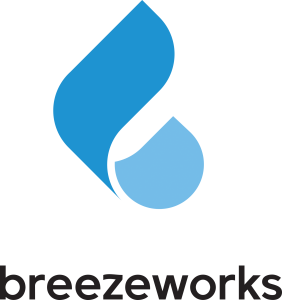 Breezeworks helps plumbing pros increase business with happier customers (up to 20% on average), stay organized, and get more five-star reviews. Our software automates everything from booking to billing. This includes booking, dispatching, billing, and customer communications. Click here for a free trial of Breezeworks for Plumbers.